Heating and Plumbing
Examples of Commercial Plumbing Jobs
Communal mains
Pumps / boost sets
Storage tanks
Chlorination
Large pipework
Leaks.....
Funny noises
Bad smells
Commercial Plumbing
Most businesses are sorely disappointed with their commercial plumber. This is probably because he isn't.
A good commercial plumber is well aware that leaks can track through seven floors and right to the other side of the building..... that all 3 boost pumps will fail on the same day... that funny smells due to an undiscovered leak DO send clients to competitors. Commercial plumbing is an incredibly complex task. I understand this and I'm experienced in dealing with these issues.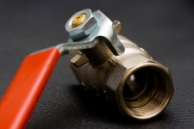 I understand that:
You need to keep costs to a minimum
You can't shut down in peak season
You need the problem solving FAST
You require minimum disruption
I offer a free site survey to assess your building with a written report, so that you can be ready for any 'issues'. Please call to discuss.
Important tips
Water tanks
Make certain you can prove a program of Legionnella / bacteria testing or HSE will not be pleased
Anti scald valves
Most premises require anti scald valves now, these are to stop people getting burnt. Check you have them.
Water Main
The HSE are checking that premises have double check valves on the in coming water main.....