Heating and Plumbing
Benefits of Using a Worcester Agent
Im Trained by Bosch
I carry spares. Not all, but the usual things.
You get additional warranties
If you dont like my work, you can tell Worcester Bosch!
No one has complained yet ..... call them and ask. They wont mind. Or check my profile on their website
Worcester Bosch
I am a Worcester Bosch trained and approved agent
I am not employed by them, I am an independent agent, but they do monitor my progress and take my conduct seriously. Thats why if you use me you can be assured of a top class proffessional job. I have been a Worcester agent since 2003.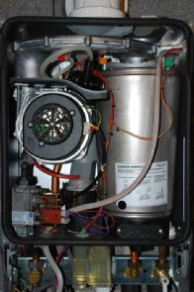 I can repair, service or install any Worcester Bosch boiler, and
I offer free installation quotations, at a time to suit you.
New Installs
I can advize you on - Location, boiler model, cost savings etc - all part of the service!
Tips
Chemicals
Modern boilers require inhibitor in the make up water. Worcester Bosch are no exception. If you dont have your inhibitor levels checked, your boiler and system will rapidly fail
Pressure fluctuations
If the pressure in your system drops regularly, or it fluctuates, you quite likely have a pressure vessel issue. Dont forget to notify your engineer when he arrives
Reset button
Find out where it is, but if it comes on more than once, call a professional.(me)