Heating and Plumbing
"...The law of value It's unwise to pay too much, but it's unwise to pay too little. When you pay too much you lose a little money, that's all. When you pay too little, you sometimes lose everything, because the thing you bought was incapable of doing the thing you bought it to do. The common law of business balance prohibits paying a little and getting a lot. ..."John Ruskin 1819 - 1900.
A Few Words About Me
I have been a plumbing and heating engineer for nearly 10 years
My main aim is to be 'good value for money'. I do not try to compete to have the cheapest hourly rate, I simply offer a proffessional service at a fair price. I beleive, as do my clients, that this makes me highly competitive.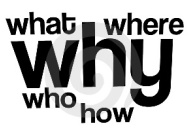 Ever felt that you are not quite sure what your engineer is talking about?
I offer detailed reports, designed to be clear and transparent. I will leave you in no doubt as to what needs doing, how much it will cost and why.
My services are designed with the client in mind
I work on everything from boilers to drains, domestic appliances to commercial. Gas, oil and LPG. I encourage clients to obtain comparative quotations on larger jobs. I supply my quotations in a form such that they can be supplied to other engineers to quote against.
I know that my price and professionalism will get me the job in most cases!
Why Choose Me
Local
I can get to you quickly, I can charge less.
Professional
Speedy diagnosis, quick sourcing of parts, experienced and qualified.
Reliable
On time, easy to contact even out of hours.
Advantages
Working hours 10am to 10pm
Experienced and Qualified
Clear explanation of issues
Excellent value for money