Heating and Plumbing
Flueless gas fires

....These get a bad press in the UK, - people say they are an unproven technology ..... there's no way to know how long the catalytic converters will last........ Some stats for you - 20 million fitted in America, 50 million in Japan.......... not unproven! fires are designed and only get approval if they operate safely WITHOUT the catalytic converter!....
Flueless gas fires
I am able to repair, install and maintain all flueless gas fires.
Your probably here because your usual gas engineer refused to work on or install a flueless fire. More fool him.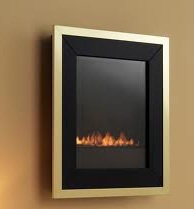 Flueless fires are as safe as any gas appliance. This means they have to be installed and regularly serviced by a competent qualified engineer.
Servicing a flueless gas fire takes a little longer than some appliances as a 30 minute 'ambient air test' has to be done in the centre of the room with the appliance operating.
Examples of work you might want doing
Flueless fire tips
Gas engineers
If a gas engineer tells you he wont work on a flueless appliance, he is a Luddite.
Heating source
A flueless fire is only a secondary heating source - you cannot use one on its own to heat a room - the water vapour produced will condense if the room isn't somewhat preheated..
Efficiency
As no heat escapes up the chimney flueless gas fires are amazingly efficient up to 100%.
Installation
Compared to a traditional flued fire the installation costs of a flueless fire are minimal.