Plumbing and Heating
Oil

"...Vaporising burners need servicing twice a year in my opinion. new wicks and an oil level check a must. Carbon buildup must be checked for, both in the flueways and in the inlet pipe to the burner base. Fire valves should be tested, overfill device checked. If issues have been experienced then a level check and max / min oil flow too......"
Oil fired heating
There are a lot of disciplines here - oil tanks, pressure jet burners, vaporising burners. Dont worry Im competent in all - see my OFTEC registration
In fairness there are specialists who install tanks, often cheaper than me. There are a few i trust, if you require a new tank, and I feel they would be more competitive than me, I will tell you.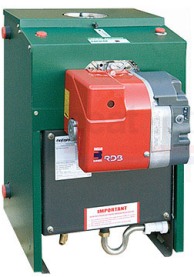 So, I install, service and repair most oil appliances
I carry a good selection of spares on board, but if i dont have it with me i can usualy get it next day.
Remember thorough servicing is the key to a long life, for all oil appliances. Often a 'Cheap' service is not cost effective long term.
Examples of Oftec work you might want doing
Oil Tips
Price of oil
Oil price is currently terrible. Try to bulk buy or get a cooperative together with a neighbour.
Oil theft
If you suspect you are the victim of oil theft, the simplest way to check is a small stone on the filler cap of your oil tank. If it mysteriously moves, someones been at it.
Vaporising / Wick burners
There is a new C2 kerosine available - higher quality - it will stop the inlet tube coking up every year. Ask your supplier
Servicing
In my opinion, a proper service is where the unit is properly stripped, cleaned and rebuilt, as per the manufacturers instructions.