Heating and Plumbing
PAT testing is required
Where appliances are used by employees
Where the public may use appliances in establishments such as hospitals, schools, hotels, shops etc.
Where appliances are supplied or hired.
Where appliances are repaired or serviced.
In short, everything!
Portable appliance testing
I undertake all portable appliance testing, Including
240v, 110v, 415v and microwaves. As PAT testing is a fairly straightforward operation and I find it tends to bring in other work, (gas certificates etc) I keep my prices low. My minimum charge is £15, covering the first 15 items, and 65p per appliance thereafter. If repairs are required, A new plug is £1, and new cable is usualy also £1.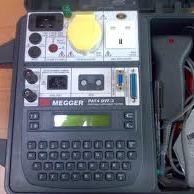 All electrical equipment and electrical systems should be maintained on a regular basis (usually every 12 months). Each piece of electrical equipment must be examined and tested according to the IEE (Institute of Electrical Engineers) Code of Practice recommendations by a competent electrical engineer. 25% of accidents reported to the Health and Safety Executive are caused by faulty portable appliances.
What does the test involve?
visual Inspection: This is a simple process of visually inspection all of the appliance, cable and plug for obvious faults, including the fuse and wiring of the plug.
Main test, that involves the PAT testing equipment. This determines if the device is safe to use on the 'class of construction' i.e. Class 1, Class 2 and so forth.
Pat Test tips
Test times
Dont worry about disruption, the tests can be done after hours, or when your closed.
What is an appliance?
A desktop computer is four items..... power lead to base unit, power lead to monitor, monitor, base unit.
How often?
Usually PAT testing should be carried out annualy, and records kept for insurance purposes, however, if you hire out tools, they should be re tested everytime they are returned, or if you give out portable heaters when clients heating breaks down, they should be tested each time.