Heating and Plumbing
Range cookers

"...You either love them or hate them right?

My opinion is that IF they are installed correctly, in the correct sized kitchen, and you lifestyle affords you the time to cook on one, EVERYONE would love to own one ........ "
Range cookers - Stanley - Esse, Redfyre
I am an AGA Rayburn service engineer - also a member of the Rayburn Guild.But I am experienced In many other range cooker types as well . As there are too many to list, call me with your requirements.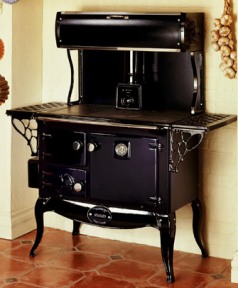 Unlike many engineers, I am qualified to work on ALL types, oil, natural gas, LPG and electric.
I carry a good selection of spares on board, but if i dont have it with me i can usualy get it next day.
Examples of work you might want doing
Range Tips
Stanley
Gas package burners found in superstar's and the like can be a challenge to inexperienced engineers as they are not common, and getting them set up properly is difficult, get a specialist.
Stanley Errigal
Look this up, its the ultimate appliance, quick to heat up, efficient and beautifully built. I have two, a blue one and a white one. (ok, thats not a tip, its a plug)
Vaporising Oil Burners
Get a vaporising burner serviced twice a year, get the correct grade of oil (low sulphur 28 sec oil), learn to know the warning sounds of a bad burn